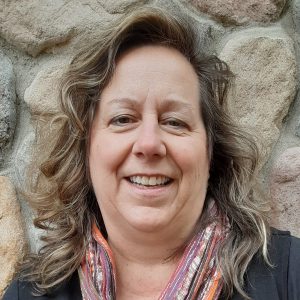 CHRT Teams
Administration
Education
MBA, Temple University
Mary McCardwell
Senior Grants-Contracts Research Administrator
Mary McCardwell is a senior grants and contract research administrator for CHRT. In this role, McCardwell helps to promote, plan, monitor, report, and evaluate various aspects of CHRT's work for grants, contracts, and financial reports. McCardwell is also providing financial support, tracking, and insights related to the Promoting Integration of Primary and Behavioral Health Care (PIPBHC) project. Funded by the U.S. Substance Abuse and Mental Health Services Administration (SAMHSA), PIPBHC aims to integrate behavioral and physical health care in three Michigan counties.
McCardwell began her University career at the Economic Growth Institute as project manager for grant-funded assistance to small companies commercializing the technology. She was an integral part of the award-winning Small Company Innovation (SCIP) Program, funded by the Michigan Economic Development Corporation through the University of Michigan's Business Engagement Center, helping to diversify Michigan's business landscape by bolstering small business technology R&D through matching-grants and collaborative sponsored research projects with experts at Michigan's 15 public universities.
Working with Michigan's small business community was a natural transition for McCardwell, having been an entrepreneur-job creator for 20 years prior to joining the University of Michigan. McCardwell also spent time as a marketing professional, financial risk prevention leader, and an automotive procurement buying specialist for the former Chrysler Motors.
McCardwell holds a master's degree in business administration from Temple University and a marketing and finance bachelor's of business administration from the University of Kentucky.