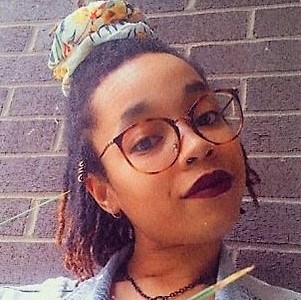 CHRT Teams
Communications
Education
BA, University of Michigan
Seaira Wainaina
Health Communications Intern
Seaira Wainaina is a Health Communications Intern at CHRT. She supports CHRT and its public sector clients with interviews, research, writing, storytelling, data visualization, social media, website maintenance, design work and overall brand maintenance.
Seaira is a first year Master's student at the University of Michigan School of Social Work with a specialization in Community Change and Program Research & Evaluation. She is also a proud two-time Wolverine having received her BA in Women's Studies and Afroamerican & African Studies from the U-M in 2019.
Following the completion of her MSW, she plans to obtain her Master's of Public Policy to explore the intersections of Public Policy and Social Work, with the goal of promoting and creating more equitable and socially just policies.
Seaira works with the Communications team, promoting the work being done by Community Mental Health and the Washtenaw Health Initiative. She builds on her previous experience as a Legal Clerk and current experience as an MSW intern for the Washtenaw County Office of Public Defender, using this insight to gain a unique perspective into communications, health policy and community building.