From Healthcare to Health: Our 2018 Annual Report
Every day, CHRT works with a dozen community partners, health systems, and health plans to address the social determinants of health in Livingston and Washtenaw Counties. How? By applying and testing evidence-based best practices; by working to integrate health care and social services; and by fostering a culture of continuous improvement.
Our 2018 annual report, "From healthcare to health," highlights this work and more—much more—demonstrating the breadth and scope of CHRT's current activities, and our organization's dramatic evolution since 2007.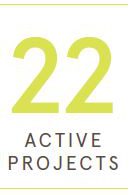 By the numbers, this past year found us managing 22 projects; supporting 11 social and medical care coordination teams and 200+ community clients; offering 24 public presentations; publishing 17 policy-relevant reports; graduating 12 new health policy fellows; collaborating with 48 volunteer leaders and 34 funders; earning 88 media mentions; and working with 23 staff members who brought their time, talent, and passion to our mission-based work.
But numbers don't tell the whole story.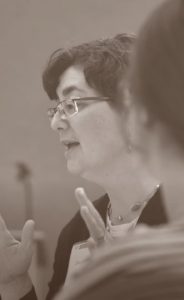 In 2018, CHRT also published a range of timely materials to inform public policy, including a health policy primer for the incoming gubernatorial administration; a series of briefs and op-eds on Medicaid work requirements; an analysis of Michigan's health insurance rate trends; and more.
And 2018 projects had us working with our partners to plan and evaluate promising methods to improve health such as:
embedding community health workers into care teams and clinics across Michigan;
integrating behavioral health consultants into pediatric practices;
using social impact bonds to finance diabetes prevention activities; and
boosting health and human services integration efforts across the nation.
To find out more about our mission, goals, activities, and community–and to partner with us in 2019–please reach out. We'd love to hear from you!