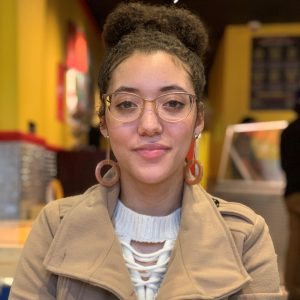 Education
BA, Eastern Michigan University
Ashley Beals
Research Intern
Ashley Beals is master's student at the University of Michigan studying health informatics. She received her bachelor's at Eastern Michigan University in public health with a concentration in community health education.
Beals is interested in research that revolves around reducing health disparities and increasing access to health care for marginalized populations. During her undergraduate career, she participated in the Ronald E. McNair Scholars program. Her research, titled The Role of Prescription Opioids in the Opioid Epidemic and the Factors that Affect Physician Prescriptions, focused on trends in prescribing opioids and factors, such as type of pain and race, that may affect the prescribing practices of physicians.
As an undergraduate student, Beals interned for the Washtenaw County Health Department where she worked on an environmental health project focused on organizing and analyzing community housing complaint data. She also interned for the Jackson County Health Department where she worked with the Teen Pregnancy Prevention Initiative and focused on a project gaining teen insight to create a more teen-friendly Sexual Health Clinic at the health department.