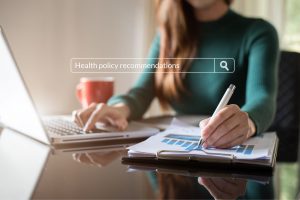 For the last 15 years, the Center for Health and Research Transformation (CHRT) has transformed research and evidence into actionable policy approaches, working with decision makers to help improve health care access and quality.
Our staff's diverse education and expertise enables policymakers, grant makers, ACOs, healthcare purchasers and others to navigate a rapidly changing healthcare and public health environment to ensure that they are making well-informed decisions that meet their goals and objectives.
CHRT can help:
CHRT convenes people and organizations, providing expert resources to align research, policy and practice for better health outcomes.
Interested in partnership opportunities that improve the health of people and communities? Contact us at chrt-info@umich.edu, or call us at (734) 998-7555.