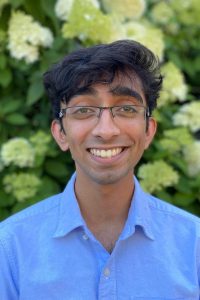 CHRT Teams
Health and social equity
Health policy
Abdullah Hashsham
Associate analyst
Abdullah Hashsham is an associate analyst on the health policy and health and social equity teams at CHRT. He assists with the Washtenaw Health Initiative and works with the health policy team on Medicare, Medicaid, and long-term services and supports projects.
Before joining CHRT, Hashsham was a research lab technician in the Affinati lab at the University of Michigan, studying diabetes from a neuroscience lens. He managed several projects investigating the metabolic role of distinct neuronal populations in the hypothalamus.
Hashsham has also interned at the Center for Healthcare Innovation, a Chicago-based non-profit, where he supported health equity initiatives on clinical trial diversity, affordable care, and children's mental health.
Hashsham earned his bachelor's degree in public health from the University of Michigan.