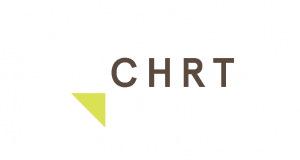 Annalisa Grunwald, JD
Policy Analyst , House Democratic Policy Office (D)
Annalisa Grunwald is a Policy Analyst for the Michigan House of Representatives Democratic Policy Office advising Democratic members on issues before the Insurance, Commerce & Trade, and Workforce & Talent Development committees. She also covers the House Appropriations subcommittee on the Michigan State Police. In addition to specific committee assignments, Annalisa covers issues relating to immigration, labor, and Michigan's Elliott-Larsen Civil Rights Act. Along with providing written analysis of legislation, Annalisa works with legislators, interest groups, and state agencies in developing legislative proposals and interfaces daily with legislative staff on pending legislation and constituent concerns. Annalisa played a vital role in the negotiation and eventual passage of  Michigan's Workforce Opportunity Wage Act– which increased the minimum wage for Michigan's workers.
Prior to her work with the House Democrats, Annalisa worked for the General Counsel of the Office of Insurance and Financial Regulation, which has since become its own department, while completing law school at Michigan State University College of Law. Prior to law school, Annalisa worked in Washington DC at the US Chamber of Commerce's Institute for Legal Reform.
Annalisa is excited to be back at the her alma mater, the University of Michigan, where she majored in Political Science and Cultural Anthropology with a minor in German and was a member of the Michigan Marching Band.  She is a member of the State Bar of Michigan, the Ingham County Bar Association, and the Junior League of Lansing.