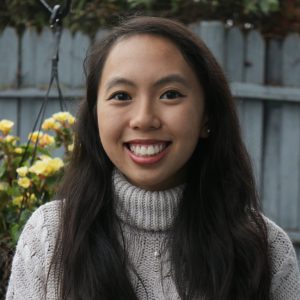 Education
BA, Wheaton College
Augustina Nguyen
CHRT Intern
Augustina Nguyen is an intern through the University of Michigan School of Public Health's Future Public Health Leaders Program (FPHLP). Her work focuses on evaluating the program: Promoting Integration of Primary and Behavioral Health Care (PIPBHC), using a mixed-method approach. This project will impact the way primary and behavioral health is delivered in three counties in Michigan: Shiawassee, Barry, and Saginaw.
Before joining CHRT, Augustina was a public health intern at the Brigham and Women's Hospital, doing health equity research and intervention. Her projects, influenced by the COVID-19 pandemic, focused on examining the structural barriers to flu vaccination and evaluating the effectiveness of a startup intervention program.
Augustina graduated from Wheaton College in Massachusetts in 2021 with a BA in biology and business management.