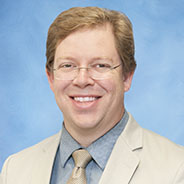 Blake Lancaster, PhD
Assistant Professor of Pediatrics , University of Michigan Medical School
Dr. Blake Lancaster is an assistant professor of pediatrics at the University of Michigan Medical School and director of the Integrated Behavioral Health Program (IBH) at Michigan Medicine and the internship program in pediatric psychology and integrated behavioral health.
The Integrated Behavioral Health program represents a joint effort between the Division of Pediatric Psychology and the Division of General Pediatrics to increase access to behavioral health treatment for children. All of Dr. Lancaster's clinical activities take place within the IBH program where his practice focuses on providing co-located behavioral health services within the primary care pediatric settings. This integrated approach allows him to collaborate with primary care pediatricians to provide evidence-based treatments for a wide variety of behavioral health concerns that arise in primary care pediatric settings (e.g., sleep problems, toileting issues, ADHD problems, anxiety, depression and general behavior problems). As director of the program, Lancaster works to increase access to behavioral health services for children in primary care and to train a primary care psychology workforce to address the unmet behavioral health needs of children in Michigan.
Dr. Lancaster and his trainees focus their research efforts on demonstrating how increased access to behavioral health services can improve clinical outcomes and be cost-effective for patients, insurers and clinicians. For example, Lancaster has conducted exploratory projects demonstrating how treating Attention Deficit Hyperactivity Disorder (ADHD) with an integrated approach in primary care can lead to improved outcomes, fewer medications and improved patient satisfaction compared to standard medical care.