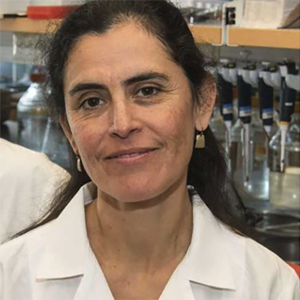 Education
PhD, University of Michigan
Claudia Figueroa-Romero
Assistant Research Scientist , Medical School, University of Michigan
Claudia Figueroa-Romero, PhD, is an assistant research scientist in the neurology department at the University of Michigan and a member of Dr. Eva Feldman's laboratory.
Figueroa-Romero's research is centered on the mechanisms by which internal (microbiome / immune system) and external (diet / pollutants) environmental factors contribute to neurodegeneration. She studies how abnormal epigenetic modifications, metal uptake, and intercellular communication contribute to amyotrophic lateral sclerosis (ALS) and diabetic neuropathy. This work has increased her interest in policies related to healthcare and environmental science education.
Figueroa-Romero obtained her doctorate from the Department of Biological Chemistry at the University of Michigan and her bachelor's in science in biology. She also received a Spanish-English translation certificate from San Diego State University.