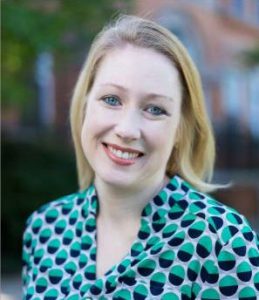 Dawn Opel, JD, PhD
Director of research & strategic initiatives, general counsel , Food Bank Council of Michigan
Dawn S. Opel, JD, PhD, is the Director of research & strategic initiatives, general counsel at Food Bank Council of Michigan. Opel leads the development and coordination of a statewide research agenda for the Food Bank Council of Michigan and its network food banks and pantries to expand healthcare partnerships and influence impactful health policy as it relates to the social determinants of health.
Previously she was an Assistant Professor of Digital Media and User Experience in the Department of Writing, Rhetoric, and American Cultures in the College of Arts and Letters at Michigan State University. Her research focused on the design of communication to enhance care coordination across clinical and community contexts. A former lawyer, she worked alongside partners in law, government, healthcare and community-based organizations to design, implement, and evaluate strategies for the improvement of communication across these sectors. Her research was particularly focused on the coordination of care for older adult patients in Michigan.
Dr. Opel completed a postdoctoral research fellowship at the Arizona State University Nexus Lab for Digital Humanities and Transdisciplinary Informatics. She received a PhD in Rhetoric, Composition, and Linguistics from Arizona State University. Additionally, she holds a Juris Doctor from the University of North Carolina School of Law.