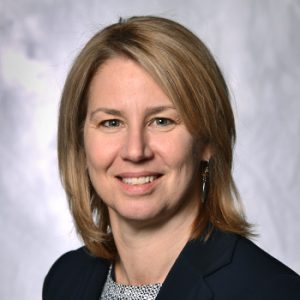 Education
PhD, Sociology, University of Connecticut
Denise Anthony
Professor of Health Management and Policy , University of Michigan School of Public Health
Denise Anthony is a Professor of Health Management & Policy at the University of Michigan's School of Public Health. Her research explores issues of cooperation, trust and privacy across social settings, from health care to micro-credit borrowing groups, to online groups such as Wikipedia, Facebook, and Prosper.com. Her current work examines the intersection of information technologies (IT) and social interaction, social relationships, and social institutions.
Anthony has studied how patients and providers use health IT, and how new technologies like electronic records and patient portals affect health care quality and equity. Her multi-disciplinary research has been funded by grants from the National Science Foundation and others, and published in sociology as well as in health policy and computer science journals, including among others the American Sociological Review, Social Science and Medicine, Journal of the American Medical Informatics Association, Health Affairs, and IEEE Pervasive Computing.
Prior to joining the University of Michigan in 2018, she was Professor and past-Chair (2007-11) in the Department of Sociology at Dartmouth College, and Adjunct Professor in the Department of Community and Family Medicine at Geisel School of Medicine, and a faculty affiliate at The Dartmouth Institute for Health Policy and Clinical Practice. From 2014-17 she served as Vice Provost for Academic Initiatives at Dartmouth. From 2008-2013 she served as Research Director of the Institute for Security, Technology, and Society (ISTS) at Dartmouth.