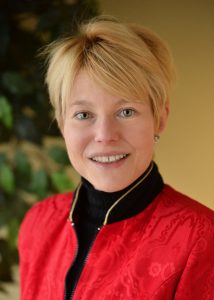 Education
DrPH, University of Michigan; MHSA, University of Michigan
Diane Bechel Marriott
Director, Multipayer Primary Care Initiatives , Michigan Multipayer Initiative (MMI)
Diane Bechel Marriott leads applied policy and research activity on population health and patient-centered care at CHRT, including projects to deploy multi-payer advanced patient-centered care models in the state of Michigan, funded by the U.S. Centers for Medicare and Medicaid Services' Center for Innovation.
Before coming to CHRT in 2010, Diane served as Ford Motor Company's manager and corporate lead for healthcare strategy, quality and data. Prior to this, she served as national director of hospital profiling, a joint project of Ford, Chrysler, General Motors, and the American Hospital Association.
Diane teaches in the graduate health management programs at the University of Michigan-Ann Arbor and Eastern Michigan University. She received her doctorate in health policy in 1998 from the University of Michigan as a Pew Charitable Trust Fellow.