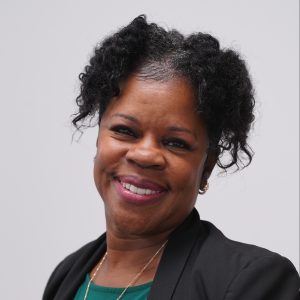 Dr. Bonnie D. Ferrell
Project lead, operations , Detroit Health Department
Dr. Bonnie D. Ferrell is a public health project lead in operations at the Detroit Health Department (DHD). She oversees procurement and services to purchase materials, supplies, equipment, and services to support the department.
Ferrell also creates job requisitions to help clarify the program's hiring needs, aligns growth plans with business goals, and ensures that each program has the budget needed to hire new employees and serve Detroit residents.
Previously, Ferrell was a deputy training director for the One Campaign in Michigan, which was the Michigan Democratic Party's coordinated campaign for the 2022 general election. She helped facilitate the training and development of over one hundred organizers, field organizers, district leaders, staff, and senior leaders.
Ferrell holds a doctorate in organizational leadership.