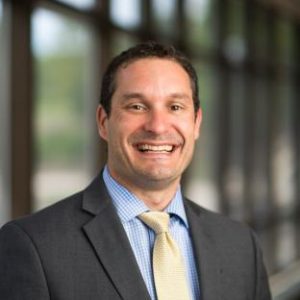 Dr. Richard Dopp
Medical director , University Center for the Child and Family, University Psychological Clinic
Richard Dopp, MD is associate professor of psychiatry at the University of Michigan and a child & adolescent psychiatrist with clinical expertise treating adolescents with depressive disorders.  Dr. Dopp joined the Department of Psychiatry as a faculty member in 2007, providing clinical supervision to trainees in the child & adolescent psychiatry clinic as they support patients and families managing complicated medical conditions. He is the medical director at the University Center for the Child & Family and the University Psychological Clinic, both of which focus on clinical training for psychologists and social workers.
Dr. Dopp provides education and consultations to primary care clinicians across Michigan through his work as part of the Michigan Clinical Consultation & Care (MC3) program, an MDHHS-funded program created to address the fact that there are not enough child and adolescent psychiatrists to meet needs in Michigan and across the country.  Since its inception in 2012, MC3 has offered educational sessions covering nearly 100 topics related to mental health in pediatric and perinatal patients, training thousands of health care practitioners representing 75 percent of the counties in Michigan including the Upper Peninsula.
As an advocate for youth and families, Dr. Dopp provides support to children, adolescents, parents, guardians, teachers, school administrators, and members pf the broader community. Dr. Dopp studied psychology as an undergraduate at the University of Michigan. After college, he spent time as a teacher to early elementary school children in Baltimore, MD before returning to the University of Michigan for medical school, adult psychiatry, and child & adolescent psychiatry training.