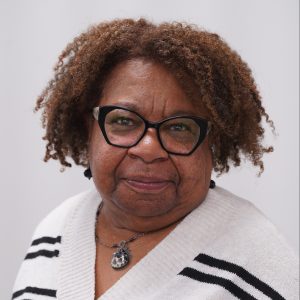 Elaine R. Carter
Quality management specialist , Detroit Health Department
Elaine R. Carter is a quality management specialist at the HIV/STI department of the Detroit Health Department (DHD).  She provides leadership, training, consultation, program development, and technical assistance to HIV clinic providers and HIV community-based providers funded to provide Ryan White Part A HIV services to consumers.
Carter's primary focus is to improve the quality of services through structured programs that will lead to a productive and healthy life for those living with HIV. Her focuses include running yearly provider quality improvement projects, providing quality improvement training, training consumers interested in being members of the clinic quality improvement committee and other HIV committees, conducting a yearly consumer satisfaction survey for services, and convening a yearly ad-hoc steering committee with consumers, providers, and community allies to make recommendations for improvements based on prior year data. 
Before joining the DHD, Carter worked at Guiding Harbor, the Empowerment Zone Development Corporation, and the Wayne State University Workplace Education Literacy Program. She holds a bachelor of arts from Michigan State University and a master's degree in social work from Wayne State University.