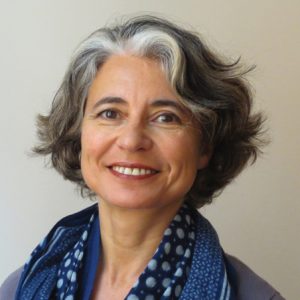 Education
MA, clinical psychology; BFA, graphic design
Elisabeth Paymal
Senior Communications Specialist and Designer
Elisabeth Paymal is a senior communications specialist and designer at the Center for Health and Research Transformation (CHRT). She supports communications and research dissemination for a variety of community health, policy, and research projects.
Elisabeth has extensive experience communicating about scientific research to a variety of audiences including policymakers, decision leaders, and the public. Prior to joining CHRT, she provided communications for national and global biodiversity and sustainability research, as well as for food security policy in Africa. More recently, she was the communication officer for the Center for RNA Biomedicine at the University of Michigan.
Elisabeth holds a bachelor's in fine arts degree in graphic design from the University of Michigan and a master's degree in clinical psychology from the University of the Sorbonne-Paris V.