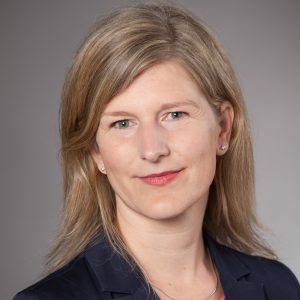 CHRT Teams
Administration
Education
BS, Hanze University Groningen
Gudrun Bossmann
Associate Director of Finance
Gudrun Bossmann is CHRT's associate director of finance, and is responsible for financial planning. Prior to joining CHRT, Bossmann built up the financial controlling of a media research company in Ann Arbor and managed financial operations for the premium resort sector of Thomas Cook, one of the largest travel companies in Europe.
Over her career, Bossmann has led a range of information technology project management initiatives, introducing an enterprise resource planning system in six different countries, merging individual customer relationship management tools, and more.
Bossmann holds a bachelor's degree, with honors, in international business and management studies from the Hanzehogeschool, Groningen, The Netherlands.