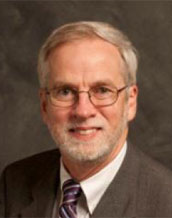 Education
Clinical Assistant Professor, University of Michigan (U-M) Department of Emergency Medicine
James C. Mitchiner, M.D., M.P.H.
Medical Director , Michigan Peer Review Organization (MPRO)
Dr. James Mitchiner is the Medical Director at MPRO, the federally-designated health care Quality Improvement Organization for the state of Michigan. His duties at MPRO include medical direction for Medicare quality-of-care reviews, clinical direction for various quality improvement activities, and supervision of Emergency Medical Treatment and Active Labor Act sanction reviews.
In addition, Dr. Mitchiner is currently an attending physician in the Emergency Department at SJMHS in Ann Arbor and has an academic appointment at the U-M Medical School.
He is a member of the Board of Directors of the Michigan State Medical Society (MSMS) and past President of both the Washtenaw County Medical Society and the Michigan College of Emergency Physicians. He has also served on numerous committees and task forces for both MSMS and the American College of Emergency Physicians.
Dr. Mitchiner received his medical degree from the University of Illinois College of Medicine and completed a residency in Emergency Medicine at Denver Health. He also received a master's degree in health management and policy from the U-M School of Public Health.