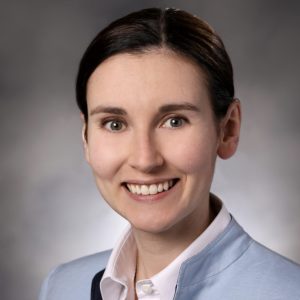 CHRT Teams
Data analytics
Education
JD, University of Michigan Law School
BA, University of Michigan
Jennifer Black
Project and Compliance Manager
Jennifer is a Project and Compliance Manager at CHRT. As a project manager, she supports CHRT's ongoing work to build a community-integrated health network which will provide services addressing health-related social needs to Michigan communities. As a compliance manager, she supports the operation of CHRT's compliance program, helps to create and implement policies and procedures, and assists with contract development.
Prior to joining CHRT, Jennifer spent a decade working for hospitals, academic medical centers, health systems, research institutions, long-term care providers, health care providers, research consortiums, and nonprofit organizations on a wide range of regulatory, strategic, and transactional projects. She has extensive experience working with local, state, and federal agencies, in grants and contracting, and in matters of governance and administration.
Jennifer's commitment to initiatives targeting health-related social needs originated during her time as a research assistant on a portfolio of federally-funded, community-based participatory research projects focused on increasing healthy food access and consumption, health education, and physical activity in underserved communities in Detroit, Michigan. She has worked through medical-legal partnerships to assist clients with housing, custody, special education, immigration, and public benefits matters.
Jennifer lives in Ann Arbor with her spouse and three young children. She is the President of the Board of Directors of Children's Literacy Network, a Michigan nonprofit organization whose mission is to design and implement literacy-based programs to provide equitable opportunities for children to develop a love of reading and books.
Jennifer has a juris doctor degree from the University of Michigan Law School and a bachelor's degree in psychology and French and francophone studies from the University of Michigan. Jennifer does not currently practice law.