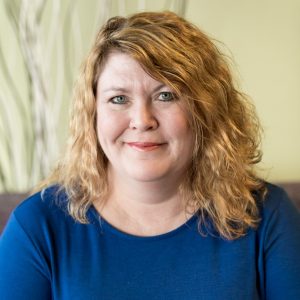 Education
MSW, University of Michigan
Karla Metzger
Project Manager
Karla Metzger is a project manager for the Center for Health and Research Transformation (CHRT) and the Department of Psychiatry at the University of Michigan.  In her role at CHRT, Metzger manages the Promoting Integration of Primary and Behavioral Health Care (PIPBHC) project.  PIPBHC is a U.S. Substance Abuse and Mental Health Services Administration (SAMHSA) funded project which aims to integrate behavioral and physical health care in three Michigan counties.
Metzger began her University career at the Institute for Social Research prior to moving to the Department of Nursing to manage a research project examining the effects of the Persian Gulf War on women veterans. She left the University of Michigan for a time and worked as a clinician and administrator for the Washtenaw Community Health Organization, where she gained valuable insight into the workings of the Michigan public behavioral health system.
Metzger has significant experience helping health systems implement and evaluate integrated health initiatives and combines experience as a clinician with strong evaluation and research skills.  In 2016, Metzger was awarded the University of Michigan Learning Catalyst Award for "Excellence in Learning Award for Outstanding Staff Educator." She was the first project manager and the first social worker to win this award.
Metzger holds a master's degree in social work from the University of Michigan and is licensed as a clinical and macro social worker.  She also earned her post-graduate certificate in integrated behavioral health in primary care from the University of Michigan.