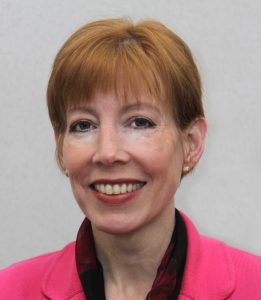 Education
JD, Michigan State University, College of Law; BA, University of Michigan
Kathryne O'Grady
Human Services Director
Kathryne O'Grady is human services director at the Center for Health and Research Transformation (CHRT) in Ann Arbor, Michigan. Immediately prior to joining CHRT, Kathryne, who is also still adjunct faculty at Georgetown University, was an assistant professor in pediatrics and directed the Child Welfare and Law Division at the Center for Child and Human Development at Georgetown University Medical Center, as well as serving as the Child Welfare Policy Director at the National Technical Assistance Center for Children's Mental Health.
Before going to Washington D.C., Kathryne had a long legal and human services career in Michigan. She served as Deputy Director for the Michigan Department of Human Services and as Director of the Child Welfare Services Division for the State Court Administrative Office, the administrative branch of the Michigan Supreme Court, the highest appellate court in the State. She also served in several local executive positions, including as the Systems of Care Director for the largest county family court, where she also developed and presided over the Medical Behavioral Court, a multi-discipline specialty court for children with serious behavioral health challenges.
Her areas of expertise focus on integrating health and human services; developing data driven, outcomes based policy and programming; improving human services delivery; complying with federal reviews; and improving court systems.
Kathryne is a graduate of the University of Michigan and Michigan State University College of Law.