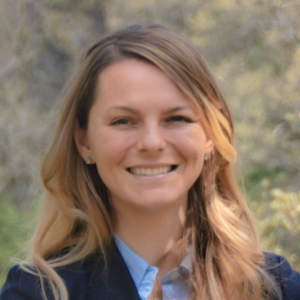 Education
MPhil, University of Cambridge, MD and PhD, Harvard University
Kirstin Woody Scott
Emergency Medicine Resident , University of Michigan
Kirstin Woody Scott, MD, MPhil, PhD, is an emergency medicine resident at the University of Michigan. In various roles, she worked in Nicaragua and Rwanda where she was a research fellow to the minister of health. Scott has served in a variety of local and national leadership roles; she is currently the chair of the Emergency Medicine Residents' Association's Health Policy Committee as well as EMRA representative to the American College of Emergency Physicians (ACEP) State Legislative/Regulatory Committee.
She was awarded the 2018 Samuel Katims Young Scholar in Humanism Award from the American College of Medical Quality, the 2019 American Medical Association Foundation's Herman E. Diskin MD Memorial Physicians of Tomorrow Scholarship, and 2020 Massachusetts Medical Society Scholars Award. She was also the only medical student recognized on EMRA's inaugural 45 under 45 Influencers in Emergency Medicine list in 2019.
Scott has co-authored a range of peer-reviewed articles which have been featured in NEJM, JAMA, Annals of Internal Medicine, Academic Medicine, and Academic Emergency Medicine.
Scott graduated from the University of California, Davis, with degrees in neurobiology and classical civilization. She received the UC Davis Mary Jeanne Gilhooly award, which is awarded to the top female graduate of the university. She received a MPhil in public health from the University of Cambridge, a PhD in health policy from Harvard University, and her medical degree from Harvard Medical School.