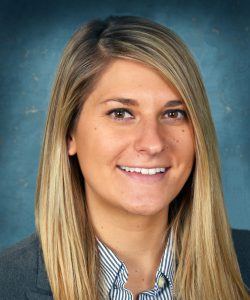 Meghann Keit
Government Affairs Associate , Michigan Association of Counties
Meghann Keit is a government affairs associate for the Michigan Association of Counties. Previously, she served as legislative director for State Senator Jim Stamas, a member of the Senate Health Policy, Appropriations, Economic Development and International Investment, Michigan Competitiveness, and Natural Resources committees. In that role, she prepared the senator for policy issues assigned to his legislative committees and executed the senator's legislative initiatives.
Meghann transitioned to the State Senate after serving as legislative director for Senator Stamas when he served as the Michigan House of Representative's Majority Floor Leader. Prior to her time in the legislature, Meghann worked in the private sector as an administrative assistant for a multi-client lobby firm in Lansing.
Meghann earned a bachelor's degree in communication from Michigan State University in 2010. She is also an active volunteer for Habitat for Humanity of Michigan.