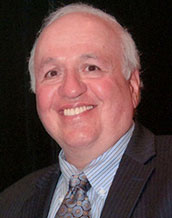 Peter J. Polverini, DDS, DMSc
Professor of Pathology , UM Medical School
Peter J. Polverini is professor of dentistry and dean emeritus at the University of Michigan School of Dentistry and professor of pathology at the University of Michigan Medical School.
Polverini has a distinguished scientific career in the field of vascular biology, where he has long been a leader and influential figure. His research focuses on angiogenesis (the growth of blood vessels) and its relationship to cancer and chronic inflammatory diseases. More recently, he has turned his attention to health policy issues surrounding personalized medicine and access to care. He is widely recognized as an accomplished mentor, scholar, motivator and seasoned administrator who has fostered innovation in dental education by promoting scholarship and scientific rigor.
Polverini is a Diplomate of the American Board of Oral and Maxillofacial Pathology, a recipient of the Distinguished Scientist Award in Oral Medicine and Pathology from the International Association for Dental Research, the Birnberg Award for excellence in dental research from Columbia University College of Dental Medicine, and the Distinguished Alumnus Award from Marquette University School of Dentistry. Polverini is a Fellow of the American Association for the Advancement of Sciences and was elected to the Institute of Medicine of the National Academies in 2010. Polverini was installed as president of the American Association for Dental Research in March 2013.