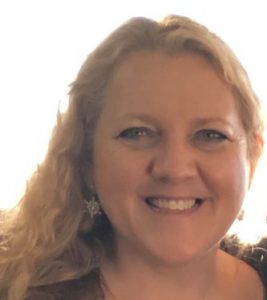 PJ Petitpren, MPA
Special Project Director , State Representative Rebekah Warren
Patricia Joan (PJ) Petitpren is one of those rare people who give politics and politicians a good name. Ask anyone and the first things you're likely to hear about her are that she is an intent listener, that she has a radiant smile, and that she knows exactly who holds the levers of power in Lansing. Raised in a family of Wayne County public servants, PJ has spent her career working with and for the people of Michigan. She was a staff assistant to U.S. Senator Carl Levin for three years and currently serves as special projects director for state Representative Rebekah Warren, the ranking member of the Michigan House Ways & Means Committee.
Women's health policy is a personal and professional passion for PJ. An inquisitive researcher, she worked alongside Dr. Silvana Martino at the Wayne State Medical School as a research assistant contributing to a national women's preventive health study and with Dr. Jill Joseph at the University of Michigan School of Public Health as a research intern.
PJ earned a bachelor's degree from the University of Michigan and a Master of Public Administration from Wayne State University. She holds a graduate certificate in research and evaluation from Wayne State Medical School and a graduate certificate in epidemiology from the University of Michigan School of Public Health.
PJ maintains an (over) active social calendar as well. She is a proud wife and mother to three who shepherded her second off to college this year. She serves as president of the Martha Cook Alumni Association at UM and as a representative on the President's Commission on the Status of Women at Wayne State. Her extensive network also makes her an in-demand fundraiser, talents she donates to the Michigan Political Leadership Program at MSU and locally to the Most Holy Trinity Elementary School and Medical Clinic, Detroit, MI.