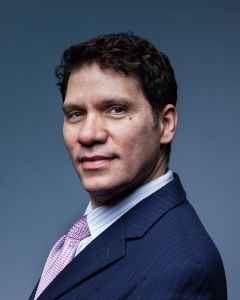 Rogério Pinto, PhD
Associate Dean for Research , University of Michigan School of Social Work
Rogerio Pinto is associate dean for research and associate professor of social work at the University of Michigan School of Social Work. He emigrated from Brazil to the United States in 1987, and lived for 27 years in New York City until he accepted a position at the University of Michigan, Ann Arbor, in 2016.
Pinto has conducted research in New York City, Spain, Brazil and Michigan. His scientific work is grounded in principles of community-based participatory research, which calls upon researchers to engage communities–including practitioners, consumers, and stakeholders–in all phases of the research cycle and which calls for research that can directly influence social and public policies.
Pinto has been federally funded to examine, in diverse health care systems, practitioners' involvement in scientific research and how they may better deliver evidence-based services to high-risk populations. He also studies the roles that interprofessional collaboration may play when different types of service providers (e.g., social workers and nurses) work together to deliver services to low-income, often marginalized populations. His research has shown that practitioner involvement in research and in interprofessional collaboration can have an impact on how the findings of scientific research are translated into service delivery. This research has influenced policies regarding community health workers' training in Brazil and Chile, HIV-prevention service providers' interagency collaboration in New York and Madrid, and advocacy efforts at the Correctional Association of New York.
Pinto's main professional goals are to strengthen his connections with health services researchers and policymakers and to refine his skills to better translate his research for a policy audience. Dr. Pinto is a scientific reviewer for NIH and for Brazil's Ministry of Health, and he is associate editor for the Journal of Mixed Method Research. He received the Society for Social Work and Research 2004 Outstanding Dissertation Award and the 2010 Deborah Padgett Early Career Achievement Award. In 2013, he received the Graduate Student Faculty Mentoring Award from Columbia University.