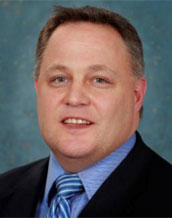 Education
Deputy Policy Director
Samuel B. Buchalter, JD, LL.M.
Deputy Policy Director , Michigan Senate Democratic Central Staff
Samuel is currently the Deputy Policy Director for the Michigan Senate Democratic Central Staff, where he specializes in regulatory law and tax policy. He has a Master of Laws from the Michigan State University (MSU) College of Law and a Juris Doctor from Thomas M. Cooley Law School. He was also a graduate student at the University of Tampere in Finland where he studied international relations and regionalization; finally, he received his bachelor's degree from Saginaw Valley State University. Professionally Samuel has worked in the area of healthcare billing and compliance with the Health Insurance Portability and Accountability Act. Samuel is interested in how public policy can be a stimulus to transform and improve access to long-term mental health care.
Samuel describes himself as coming from a family full of doctors – his father was general practitioner and a clinical professor with the MSU College of Osteopathic Medicine, his oldest sister is a child psychiatrist who received her doctorate from the University of Michigan. He also has numerous aunts, uncles and cousins who are doctors – ranging from surgeons to a podiatrist, and consequently, his interest in healthcare is deep-rooted.
Samuel's other professional career is that of being an elite level gymnastics coach—he has coached at MSU, University of Kentucky, Twistars USA, and culminated when one of the gymnasts, he helped coach (Jordyn Wieber), won the gold medal for Team USA at the London 2012 Summer Olympics.