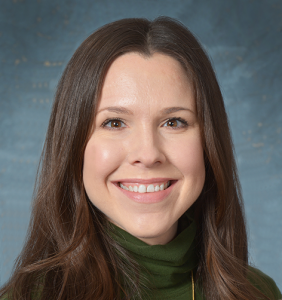 Stephanie McGuire
Associate Counsel and Policy Advisor , Michigan State Senate
Stephanie McGuire began her legislative and policy career in 2008 as the office director for two Lansing lobbying firms and an intern with a nonprofit issue advocacy organization during her studies at Michigan State University. Upon graduation, McGuire served as the insurance policy aide to State Representative Pete Lund, former chair of the House Committee on Insurance.
McGuire left the legislature to attend law school at West Michigan University-Cooley Law School in 2012. While there, she clerked at a lobbying and legal services firm and served as publicity editor of the Cooley Law Review. She also served as a teaching assistant for the school's scholarly writing course and authored a scholarly article exploring the Michigan Right to Farm Act and potential legal ramifications of the Act on the growing urban agriculture movement in Michigan. She was chosen by her peers to receive the Eugene Krasicky Award for making the most significant contributions to the Law Review.
In 2015, McGuire graduated magna cum laude and passed the Michigan Bar. She is currently associate counsel and policy adviser to the Senate Majority Leader and Michigan State Senate and advises the Senate in the areas of insurance, regulatory reform, and military and state police appropriations.