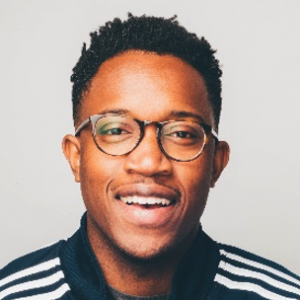 Education
MD, University of Michigan
Tolulope Sonuyi
Emergency Medicine Physician, Assistant Professor , Detroit Medical Center and Wayne State University
Tolulope Sonuyi, MD, works as an emergency medicine physician and assistant professor for the Detroit Medical Center and Wayne State University, respectively. As an emergency medicine physician at Sinai-Grace Hospital, Sonuyi applied his belief in the ability of the health system to serve as a space to remedy the health inequities that render communities unhealthy and in distress.
After taking note of the alarming recurrent cycle of violence and premature death seen in the emergency department with Detroit's young adult population, Sonuyi founded and spearheaded the development of the state's first hospital-based community violence intervention program, Detroit Life is Valuable Everyday (DLIVE). DLIVE's work is rooted in addressing community violence with a health-centered multidisciplinary approach designed to improve the health outcomes of trauma patients injured from community violence. Sonuyi has received notable recognition for this work including Crain's Health Hero Award, Wayne State University Spirit of Community Award, and Emergency Medicine Physician of the Year by the Michigan College of Emergency Physicians (MCEP).
Sonuyi received his MD from the University of Michigan Medical School.