CHRT Board member named University Distinguished Professor
July 26, 2019 | The University Record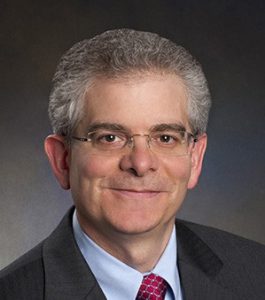 The University of Michigan has recently recognized the outstanding accomplishments of six faculty members, who have been appointed as Distinguished University Professors. This distinguished title is granted to exceptional individuals who have displayed remarkable scholarship and creativity, while also making a significant impact in their respective fields. It is an honor that reflects the hard work, dedication, and excellence that these professors have consistently demonstrated throughout their careers. One of them is Dr. John Z. Ayanian.
John Z. Ayanian, Alice Hamilton Distinguished University Professor of Medicine and Healthcare Policy. He also is the Alice Hamilton Collegiate Professor of Medicine, director of the Institute for Healthcare Policy and Innovation and professor of internal medicine, Medical School; professor of health management and policy, School of Public Health; and professor of public policy, Gerald R. Ford School of Public Policy.
July 18th, 2019
Six faculty members have received one of the University of Michigan's top honors as Distinguished University Professors.
The Board of Regents approved the appointments on July 18. They are effective Sept. 1.
Recently appointed DUPs are invited to give an inaugural lecture.