Freep reports Michigan did not undercount nursing home COVID-19 deaths, citing CHRT study
June 3, 2021 | Detroit Free Press, In The Media
On June 3, 2021, the Detroit Free Press cited the Center for Health and Research Transformation's (CHRT) report on nursing home policies in Michigan during COVID-19 for an article about whether or not the state undercounted assisted living facility COVID-19 deaths.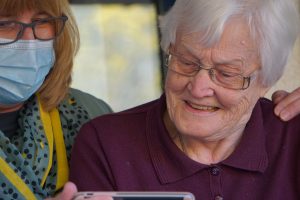 Written by Dave Boucher, the Freep article describes the claims that Michigan is undercounting pandemic-related assisted living facility deaths and that the policies of Gov. Grethen Whitmer contributed to those deaths. Boucher reports that Michigan did not undercount pandemic-related nursing home deaths, though deaths at smaller long-term care facilities may have been missed.
Department of Health and Human Services Director Elizabeth Hertel said,
The number (of pandemic-related nursing home deaths) that is being reported is accurate because the number that we have reported on our website is the self-reported number from the nursing homes.
Michigan Attorney General Dana Nessel announced that she would not investigate Gov. Whitmer or her administration on the subject of nursing home policies, and cited CHRT's report which found no evidence that Gov. Whitmer's nursing home policies contributed to COVID-19 transmission, and concluded that the decision "was executed in a crisis situation and was an appropriate response to the surge of COVID-19 cases in Michigan."
CHRT's study did, however, include a number of recommendations for the state to implement to improve wellness and safety for nursing home residents during the remainder of the pandemic. A number of these have already been implemented.