Introducing CHRT's 2023 Rebecca Copeland Interns: Jennie Scheerer and Ashya Smith
August 15, 2023 | CHRT News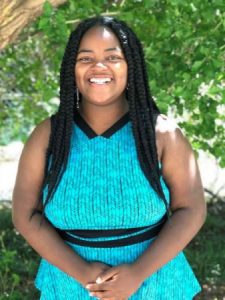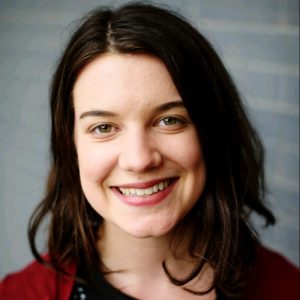 We are pleased to announce that Jennie Scheerer and Ashya Smith have been chosen to serve as CHRT's 2023 Rebecca Copeland Interns. 
Jennie Scheerer will primarily work with CHRT's health policy and research and evaluation teams. She is interested in the intersection between maternal and reproductive health, anti-racism, and U.S. domestic policy.  
"Everyone with a uterus should have access to safe and equitable healthcare," says Scheerer.
Before joining CHRT, Scheerer interned with the department of obstetrics and gynecology and the University of Michigan Institute for Healthcare Policy and Innovation (IHPI). As a research assistant, Scheerer helped manage research projects on abortion access and Title X family planning programs in Michigan.
Scheerer is a 2024 dual master's candidate in public health and public policy at the University of Michigan. She holds a bachelor's degree in human development and social relations from Kalamazoo College. 
Ashya Smith is interested in Black maternal health care, health equity, reducing health disparities, and improving healthcare access. She graduated from the University of North Carolina – Chapel Hill's Gillings School of Global Public Health, with a master's in health policy in 2023. 
While at the University of North Carolina, Smith interned for Birth Detroit and the United States of Care. In these roles, she learned how to use policy to advocate for marginalized communities. Smith also spent two years working on kidney policy research projects as a policy associate at the Arbor Research Collaborative for Health.
In 2019 Smith earned a bachelor's degree from the University of Michigan in international studies, with a focus on global health and environment. During her undergraduate career, she interned at the Black Aids Institute as a UCLA Public Health Scholar, worked in sickle cell research in Ghana, and assisted in diabetes and food insecurity research at the University of Michigan School of Public Health.
About the Rebecca Copeland Memorial Internship
Rebecca Copeland was a dual degree student in public health and public policy at the University of Michigan, and graduated with an MPP and MPH in the spring of 2021. 
"Rebecca was deeply committed to improving health, health care, and social justice," says Terrisca Des Jardins, one of Copeland's mentors and former executive director of CHRT. "She brought enthusiasm and excellence to analysis of important health policy issues and inspired those alongside whom she worked."
Des Jardins describes Copeland as "a wonderful human being who brought excellence and critical thinking to everything she did. She was demanding of herself and others, and of society and health care delivery. She was thoughtful, kind and caring. She also had a wicked sense of humor."
Copeland interned with Nancy Baum, CHRT's health policy director, working on projects related to improving the public mental health system. 
"Her energy was amazing," says Baum. "Rebecca showed us just how valuable interns can be in an organization like ours. When an intern is both smart and dedicated to making systems better to improve health, as Rebecca was, they can move mountains," says Baum.
Rebecca Copeland passed away in July 2021, and CHRT honors her memory by offering the Rebecca Copeland Internship to students at the Gerald R. Ford School of Public Policy.