MLive cites CHRT's study on the impact of long COVID on Michiganders
June 19, 2022 | In The Media, MLive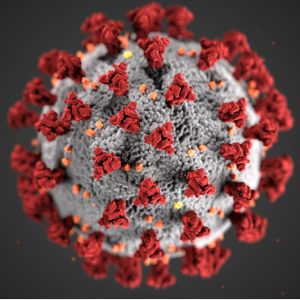 In this article, MLive summarizes research findings about long COVID, and cites CHRT's study on the disease impact on Michiganders and Michigan's economy.
"We want to raise an alarm, raise a flag to say 'hey, this is potentially going to be and could be a really big deal for policymakers, for the state, for the economy, for the health care system and we need to be prepared," said Melissa Riba, CHRT research and evaluation director.
The CHRT survey found that common ongoing symptoms include breathing issues, loss or distorted sense of smell or taste, and mental health issues, as well as nervous system symptoms, neurologic problems, diabetes, heart problems, kidney damage, and fatigue.
"I like to think this is sort of the tip of the iceberg with long COVID, because everything about this virus and this pandemic and this disease is so new and every day we're still learning more stuff," said Riba.
CHRT'S STUDY MAIN FINDINGS ARE:
One in three Michiganders with COVID-19 are "long haulers" or someone experiencing long COVID.
15% of men and 55% of women identified as long haulers.
Michiganders with diabetes were two times more likely to report long COVID.