Udow-Phillips praises state leaders on the actions they're taking to combat the spread of coronavirus
March 23, 2020 | ABC News, In The Media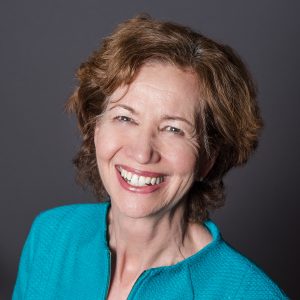 As coronavirus continues to spread, U.S. leaders in our nation's capital have struggled to roll out a national plan of action, writes ABC News reporter Ivan Pereira in "State governors taking lead on coronavirus precautions as federal government works to define plan." State leaders are filling the gap.
Marianne Udow-Phillips, founding executive director of the Center for Health & Research Transformation (CHRT), tells ABC News that state leaders have stepped up to fill the breach with cancellations, shutdowns, and other needed interventions.
Udow-Phillips also mentioned, "the governors' messages stick with the public in a way those from the federal government may not".
State leaders are uniquely qualified to address the crisis because "governors hear directly from health care providers, the local business community, school leaders, and citizens at large," says Udow-Phillips. "They are deeply attuned to local and statewide impacts."
This familiar relationship between the governors and their communities places them in a crucial position to take the actions necessary to alleviate pressing issues.
As the nation continues to fight the pandemic, the leadership and determination of these state leaders will remain vital in the fight against COVID-19.
READ THE FULL ABC NEW'S STORY HERE
Summary by Bill Minsung Kim