CHRT research cited in Michigan Radio story about the effects of long COVID on women
May 29, 2022 | Michigan Radio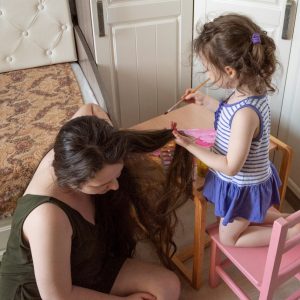 Michigan Radio cites CHRT's study on the impact of long COVID on Michiganders in "Women may be experiencing more long COVID than men. We don't know why." The article by Kate Wells focuses on why women are more vulnerable to long COVID, and other diseases that disproportionately affect women, and how Michigan-based health systems are supporting individuals with long COVID.
"We could possibly approach a million, and even higher than a million, long COVID cases in Michigan," says Jonathan Tsao, lead author of CHRT's brief in the story, going on to explain that "long haulers are more likely to be in a worse financial situation than a year ago compared to those who recovered from COVID and those who never got COVID."
"[With] all these long term chronic conditions, it is very debilitating for individuals to function at their full working capacity," says Tsao. "Those who've experienced these symptoms, they were more likely to either work reduced hours, or decide to voluntarily quit, or even get laid off from their jobs due to the demands of their jobs as well."
Tsao is hoping employers are paying attention, and make accommodations just "like any other disability that might happen in the workplace." But women will likely be most impacted — not just because they experience more long COVID, but because they already were more likely to work in sectors that saw COVID-related job cuts, or have to take on caregiving responsibilities during the pandemic."What we want them to take away from this … is basically that they're not alone," Tsao said. "There's a lot of people who are going through what they're going through."
CHRT's STUDY MAIN FINDINGS ARE:
One in three Michiganders with COVID-19 are "long haulers" or someone experiencing long COVID.
15% of men and 55% of women identified as long haulers.
Michiganders with diabetes were two times more likely to report long COVID.