Quick Facts: Chronic Pain in Michigan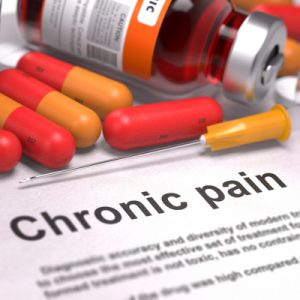 Not everyone suffers from chronic pain in Michigan, but many people do. Our Cover Michigan Survey found that more than 35 percent of the state's residents say they experienced chronic pain which limited their lives or work within the last year. This is similar result to research finding at least 30% of Americans report suffering from chronic pain.
These infographics from the Center for Health and Research Transformation are based on consumer response, and show how many people report suffering from chronic pain, along with who is most affected.
Some of the key information includes:
One in three people reported pain that limited their lives or work in the past year, and one in five were prescribed a pain medication.
Of those suffering pain in the past year, four in five people had chronic pain some or most days.
Chronic pain affects adults of all ages.
Women and men experience chronic pain equally.
African Americans were significantly more likely to suffer from chronic pain compared with all other groups.
Medicaid beneficiaries report chronic pain at a higher rate than adults with other kinds of insurance.
In the context of the opioid epidemic and the utilization of prescription pain medication, these findings demonstrate the need for providers to remain vigilant and become well-versed in alternative treatments for chronic pain.