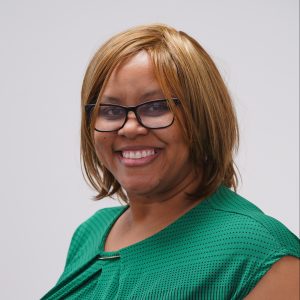 Angel Reed
Public health program manager , Detroit Health Department
Angel Reed is a public health program manager at the Maternal Child Health Division of the Detroit Health Department (DHD), where she works on the 961-Baby Resource Line, Fatherhood, Infant Safe Sleep, and SisterFriends Detroit programs.
The Maternal Child Health Division serves women and teens that are pregnant and their families, providing supportive services, resources, networking opportunities, education, and advocacy. The goal of Reed's work is to decrease infant mortality and maternal morbidity rates, increase positive birth outcomes, strengthen father relationships, and form connections to the community in order to address the social determinants of health. 
Previously, Reed worked as office administrative manager at Faxon Language Immersion Academy, a foreign language immersion charter school for children in grades K-6, where she worked with students, families, teachers, staff, board members, and charter school advisors to ensure that the school was within compliance according to state and local school guidelines.
Reed holds a bachelor's degree in human resource development.