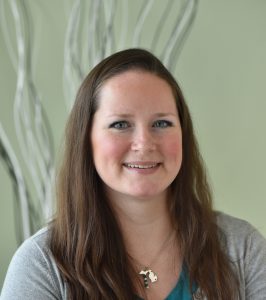 Education
MPH, University of Michigan; MSW, University of Michigan
Carrie Rheingans
Project Manager, Washtenaw Health Initiative and Community Implementation
Carrie Rheingans is a Project Manager at the Center for Health and Research Transformation (CHRT, pronounced 'chart') in Ann Arbor, Michigan. She manages the Washtenaw Health Initiative (WHI) and other community implementation activities through the State Innovation Model and the Michigan Community Health Worker Alliance. Carrie manages the work of more than 200 social and clinical service providers, and manages 15 community-based projects to increase outreach and enrollment into health insurance, and improve access to mental health, substance use, dental, and primary care for low-income residents. As part of her work with the WHI, Carrie helped facilitate the first-ever joint hospital Community Health Needs Assessment and Implementation Plan for three nonprofit hospitals, and she helps implement Michigan's State Innovation Model in one of the five test regions in the state.  Carrie is also an adjunct lecturer in the University of Michigan School of Social Work, teaching courses on health care policy, community organizing, management of human services, and social policy and evaluation. She also serves as a board member for Communities Joined in Action, which is a national membership organization of community coalitions working to improve health in communities across the country.
Carrie is a June 2016 graduate from the Leadership Detroit program at the Detroit Regional Chamber of Commerce, which trains mid-career professionals to be regional leaders. Before her current roles at CHRT and adjunct lecturing, Carrie was a co-founder, the Director of Civic Engagement, and most recently, the Executive Director of Casa Latina, Washtenaw County's first Latino community center, which existed from 2011 – 2015. Carrie has experience working with the Washtenaw County Public Health Department and Unified, which is the AIDS service organization for ten counties across southeast Michigan. She was an AmeriCorps member with Team Detroit for the national AmeriCorps program on HIV and AIDS in 2008-2009. In addition to these local activities, Carrie has worked with HIV and AIDS organizations in Peru and China, a microfinance organization in Bangladesh, a developmental biology lab in Germany, and conducted youth violence research in South Africa. She worked with the national Campaign to End AIDS as a leader and peer trainer with their Youth Action Institute from 2008-2012.
Carrie holds master's degrees in public health and community social work from the University of Michigan, and received her bachelor of science there as well. She was born and raised in Michigan, and has spent the last seventeen years based in Washtenaw County.