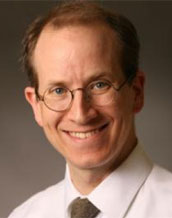 Education
Associate Professor
Head, Section of Health Services Research and Quality
University of Michigan (U-M) Department of Cardiac Surgery
Donald S. Likosky, Ph.D.
Associate Professor , Head Section of Health Services Research and Quality
University of Michigan (U-M) Department of Cardiac Surgery
Dr. Likosky is an Associate Professor and head of the Section of Health Services Research and Quality in the Department of Cardiac Surgery. His work has two broad themes.
He has interest and expertise in drawing insight regarding the source and consequence of variation in cardiac surgical practices, especially as a vehicle for developing best practices. He has explored this theme primarily within the context of quality improvement organizations. He recently developed a network of regional cardiovascular quality collaboratives (the IMPROVE Network), which seeks to improve the value of cardiovascular surgical care across its member organizations. He has also recently developed a cardiovascular perfusion registry (PERForm) to draw insight into the contribution of cardiovascular perfusion to clinical outcomes through its linkage with surgical datasets.
He has investigated the effectiveness of technology and innovative approaches for conducting cardiac surgical care. He has developed and implemented an intra-operative model that includes surgical case videos. These case videos display the patient's physiologic responses to care along with a view of the surgical procedure. These data are linked to clinical registry data to capture information detailing the patient's comorbidities and post-operative sequelae. His approach has led to an 80 percent reduction in cerebral emboli after cardiac surgery through the redesign of the technology used in a cardiopulmonary bypass circuit. Such a platform lends itself to the evaluation of new technology and techniques used both in traditional and hybrid operating rooms—an area of current investigation.
He has a Ph.D. in evaluative clinical sciences and a M.S. in premedical sciences from Dartmouth College.