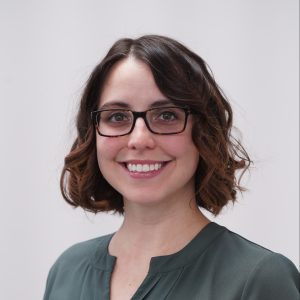 Elizabeth Hacker
Community outreach coordinator , iDecide Detroit Health Clinic
Elizabeth Hacker is a community outreach coordinator at the iDecide Detroit Health Clinic, the reproductive health clinic at the Detroit Health Department (DHD). She engages with the community and works with providers in the city to expand access to reproductive health services in the city of Detroit. Hacker organizes and attends community outreach and education events, communicates with stakeholders, and collaborates with community partners and community-based organizations to drive engagement.
Previously, Hacker worked as an emergency preparedness specialist for the Macomb County Health Department (MCHD). During the height of the COVID-19 pandemic, she worked at both the MCHD COVID testing site and on the logistics team at the county's mass vaccination site.
Before Macomb County, Hacker was a pre-exposure prophylaxis (PrEP) coordinator for the Detroit Public Health sexually transmitted disease clinic, where she worked for a same-day, walk-in PrEP program. In 2017, the program was honored with the Outstanding Achievement in HIV Prevention Award by the Michigan Department of Health and Human Services.
Hacker loves connecting with people and serving the community. She holds a master's in public health from Wayne State University and a bachelor's in psychology from Michigan State University.