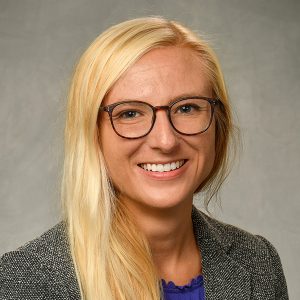 Education
BS, Michigan Technological University
Eva Cline
Policy Advisor , Michigan House of Representatives
Eva Cline is a policy advisor with the Michigan House of Representatives' Republican Policy Office where she handles several education policy subcommittees.
Prior to her work in the state legislature, Cline spent over eight years in various positions in the federal government. Most recently she served as a senior policy advisor in the Office of the Secretary at the Department of the Interior. Before that, she worked for Congressman John Moolenaar, where she handled health policy and the congressman's portfolio on the Labor, HHS, and Education Appropriations subcommittee. Cline began on Capitol Hill working for the late Congressman Dan Benishek.
Cline holds a bachelor of science degree from Michigan Technological University. She will be graduating with a master of science degree in environmental science from American University in the spring of 2022.