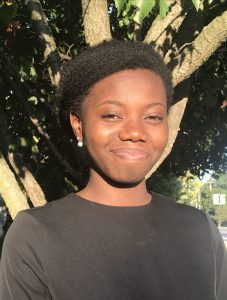 Education
MSW Candidate, University of Michigan
Fatu Kamara
Outreach Student Volunteer
Fatu Kamara is pursuing a master's degree in social work at the University of Michigan-Ann Arbor with a concentration in management and human services and a specialization in mental health. Her minor is social policy. At CHRT, Kamara is the student volunteer coordinator for the Washtenaw Health Initiative's Medicaid and Marketplace Outreach and Enrollment (MMOE) Work Group.
Before joining the CHRT team, she worked for a nonprofit in Ypsilanti named Community Alliance which served people with developmental disabilities. She also volunteered as a research assistant at the Parenting Project at Eastern, which explored the attachment between parents and infants.
Kamara earned a bachelor's degree in psychology with a minor in women and gender studies from Eastern Michigan University. She has a passion for community outreach and engagement.