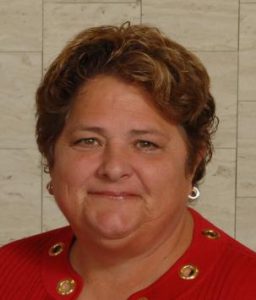 External Affiliations
Trustee, Dana Incorporated VEBA
Trustee, Daimler Trucks North America VEBA
Trustee, Mack Trucks, Inc. VEBA
Trustee, Automotive Component Carrier, Inc. VEBA
Board Member, Alliance for Health Policy
Board Member, Siena Heights University
Fran Parker
Retired Executive , United Auto Workers Retiree Medical Benefit Trust
Francine (Fran) Parker is a health care executive known nationally for the role she played developing and leading the United Auto Workers (UAW) Retiree Medical Benefits Trust, the largest non-governmental purchaser of retiree health care in the United States.
After a decade of service as CEO, Parker retired from the trust in 2019. Under her leadership, the trust grew its assets to $56.7 billion, a sum it continues to manage to cover the health care needs of 635,000 members–all retired UAW employees–across the United States.
Before joining the trust, Parker spent nearly three decades at the Health Alliance Plan (HAP) of Michigan, which provides coverage to nearly one million individuals. She joined as one of HAP's 14 original employees and worked her way up, spending the last five years of her tenure as president and CEO. Parker has also held leadership roles with Blue Cross Blue Shield of Michigan and the Henry Ford Health System.
Parker, now retired, is a trustee of several employer-funded Voluntary Employee Beneficiary Associations–Dana Incorporated, Daimler Trucks North America, Mack Trucks, Inc., and Automotive Component Carrier, Inc.–that are managed to provide ongoing access to health care for retirees and eligible dependents. She is also a member of the board of directors of the Alliance for Health Policy in Washington, DC and Siena Heights University, her alma mater.
Formerly, Parker served as a regent, and regent chair, for Eastern Michigan University and as a member of the board of directors for the Greater Detroit Area Health Council. In 2019, Parker was recognized as a Newsmaker of the Year by Crain's Detroit Business.