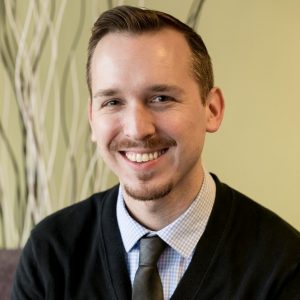 CHRT Teams
Health policy
Mental health and substance use
Education
MPH, University of Michigan
Gregory Powers
Senior Analyst
Gregory Powers is a senior analyst at CHRT. He provides project management and analytical support for the mental health and public safety millage implementation for Washtenaw County. He also assists local community mental health organizations and health plans with behavioral health integration work. In addition, he manages the Detroit Health Department Public Health Practice and Policy Engagement Fellowship and supports mental health projects on the Washtenaw Health Initiative.
Prior to joining CHRT, Gregory worked in data and analytics for the care management department at Blue Cross Blue Shield of Michigan in Detroit. He has also previously worked for a cancer health services research group housed at the University of Michigan Medical School and on health policy and patient engagement projects at American Institutes for Research in Washington, D.C.
Gregory holds a master's degree (MPH) in public health from the University of Michigan and a bachelor's degree (BS) in journalism from West Virginia University.
"Collaboration and communication among all stakeholders are key factors for systemic change. You must have diverse voices at the table – from leadership to those working on the front line to those accessing the systems – to really understand the issues and tackle complex root causes."