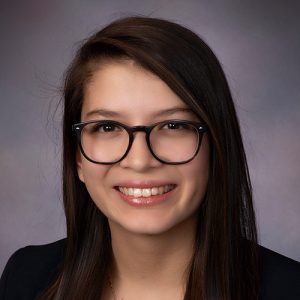 Education
BA, Duke University; MPH, University of Michigan
Holly Quivera Teague
Health Policy Analyst
Holly Quivera Teague is a health policy analyst at CHRT, where she began her work as the 2022 Rebecca Copeland Intern.
Quivera Teague graduated from the University of Michigan's School of Public Health concentrating in health behavior and health education in the spring of 2022. She has interests in health equity and social justice, including improving child health policies, reducing health disparities, improving health care utilization among people of color and undocumented immigrants, researching place-based and occupational health outcomes, and improving health and social service integration in communities of color.
While at the University of Michigan, Quivera Teague was a research assistant for the Michigan Farmworker Project, where she conducted interviews with migrant farmworkers across the state on their working and living conditions prior to and during the COVID-19 pandemic.
In 2019, Quivera Teague obtained her bachelor's degree in English and global health from Duke University. During her undergraduate career, she worked at the Duke Global Health Innovation Center as an intern. Her work there focused on health innovation projects aimed at addressing health disparities in global maternal and child health outcomes.