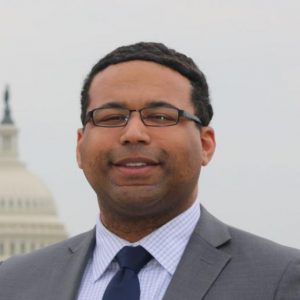 CHRT Teams
Administration
Health and social equity
Health policy
Education
MPH, University of Michigan
Joshua Traylor
Executive Director
Joshua Traylor is the executive director of the Center for Health and Research Transformation (CHRT) where he leads the vision, strategy, and operations work for the organization. Prior to joining CHRT, Josh was a Senior Director with the Health Care Transformation Task Force (HCTTF/Task Force), a Washington DC based non-profit that brings together patient advocacy organizations, providers, payers, and health care purchasers to advance payment and care delivery reforms that support equitable, high-quality, affordable, and person-centered care. At the Task Force, Josh led working groups focused on reform efforts across Medicare, Medicare Advantage, Medicaid, state employee, and privately insured populations. His focus areas included: alternative payment model design and implementation, strategies for incorporating SDOH and equity adjustments in models, multi-payer alignment initiatives, and challenges with model evaluations. He also collaborated with a range of partners on grant projects focused on the role of health care organizations in advancing health equity, improving maternal health, and meaningfully involving patients and communities in organization-level decision-making.
Before joining HCTTF, Josh spent five years with the Center for Medicare and Medicaid Innovation (CMMI) in the State Innovations Group and the Prevention and Population Health Models Group. While at CMMI, he supported state efforts to reform care delivery under the State Innovation Model, helped lead the design of the Integrated Care for Kids model, and provided analytic support for the design of other high priority CMMI models.
Josh started his career in public health as an early-career fellow at CHRT, where he analyzed claims data for health insurers and developed recommendations to improve health benefit design, facilitated a local health provider collaborative to increase safety net clinic capacity, and wrote briefs on statewide hospital and FQHC service utilization in the state of Michigan.