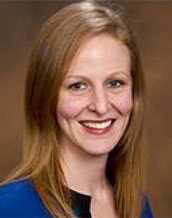 Education
Assistant Professor, University of Michigan (U-M) Department of Psychiatry
Kara Zivin, Ph.D., M.A., M.S.
Investigator , United States (U.S.) Department of Veterans' Affairs (VA) National Serious Mental Illness Treatment Resource and Evaluation Center (SMITREC)
Dr. Kara Zivin is an Assistant Professor in the Department of Psychiatry at the U-M Medical School. She is also a Research Health Scientist at SMITREC and the VA Center for Clinical Management Research in Ann Arbor, Michigan.
Dr. Zivin has a Ph.D. in health policy from Harvard University and an MS degree in health policy and management from the Harvard School of Public Health. She completed two years of post-doctoral fellowship in pharmaceutical policy at Harvard Medical School (HMS). She has obtained funding for her research from the VA, the National Institute of Mental Health, the National Institute on Aging, HMS, U-M, Harvard Pilgrim Health Care, and Blue Cross Blue Shield of Michigan.
Dr. Zivin's research applies quantitative methods to mental health services and policy with a specific focus on predictors and consequences of depression. Her research examines cost-effectiveness of depression care, mortality risks among depressed patients, employment support needs among those with mood disorders, genetic and psychosocial contributors to late-life depression, and the impact of short and long term antidepressant use and adherence on depression, health, and cost outcomes.
Dr. Zivin completed her BA and M.A. degrees at Johns Hopkins University in international relations.