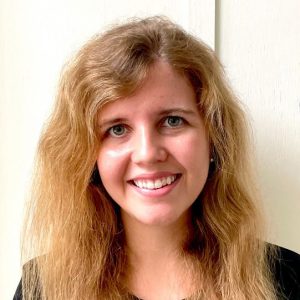 Education
BA, University of Chicago
Kyra Martin
Health policy intern
Kyra Martin is a health policy intern at CHRT, working primarily with the MI Community Care team to provide long-term, coordinated, and multidisciplinary care management for people with complex needs.
Martin is a second-year master's student at the University of Michigan's Gerald R. Ford School of Public Policy, concentrating on public health and policy analysis. She is passionate about using data to identify, research, and advocate for policy solutions to health crises. She has interests in health equity and women's public health, including reproductive justice, intimate partner violence, and maternal mortality.
Before coming to Michigan, Martin was a legislative intern on the Hill and worked at the American Institutes for Research conducting mixed-methods research and evaluation. Martin graduated from the University of Chicago in 2018 with a BA in economics and political science.