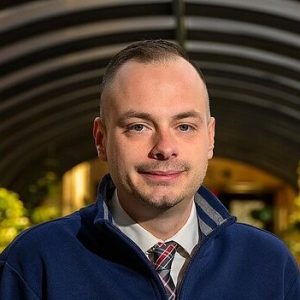 CHRT Teams
Health and social equity
Mental health and substance use
Washtenaw Health Initiative
Education
BS, University of Michigan
Matt Hill
WHI Project Manager
Matthew Hill is WHI project manager for the Center for Health and Research Transformation (CHRT), supporting the Washtenaw Health Initiative (WHI). In doing so, he manages all project activities and communications, functioning as a key point of contact for the WHI.
In addition to supporting the WHI as a whole, he also facilitates WHI working groups related to behavioral health, including the WHI Opioid Project, a community-based coalition that aims to help address the opioid epidemic in Washtenaw County.
Prior to joining CHRT, Hill managed the Washtenaw Recovery Advocacy Project, a recovery community organization that is working to eliminate stigma surrounding SUD, provide community education, and create a recovery-oriented community in Washtenaw County.
Matt holds a bachelor's degree in biopsychology, cognition, and neuroscience from the University of Michigan.
Recent work
"Health equity starts with us, in our own communities. We grow faster and stronger together when everyone has the opportunity to achieve their highest level of health."